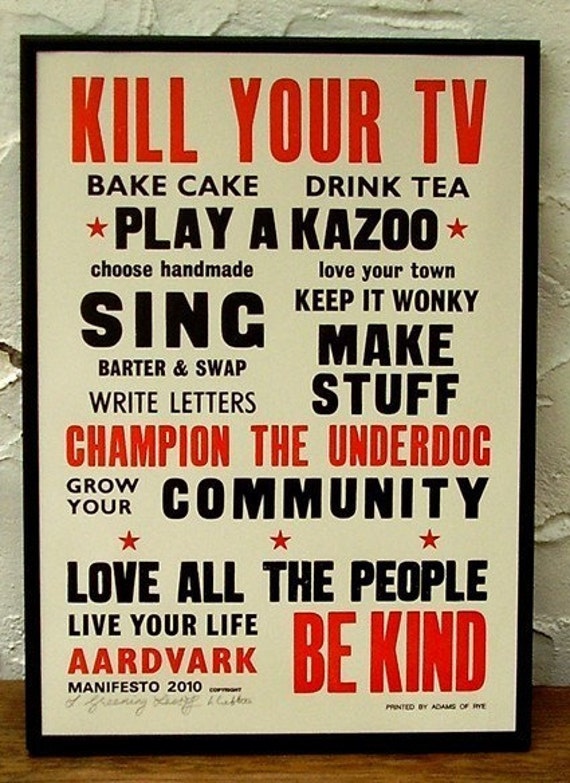 This Friday is National Poetry Day - an annual celebration of New Zealand poets and poetry. While I was searching for a poem I came across this poster from
Aardvark Printmongers
(in the UK) by Pea Crabtree and Lesley Greening Lassoff. I'm sharing it with you - even though it's not made in New Zealand and not even a poem - but because I like the message.
Anyway my favourite NZ poem - about an Australian bird as it happens - has to be
The magpies by Denis Glover
. I learnt it in school and I love it because
magpies do say
quardle oodle ardle wardle doodle especially when there is a flock of them warbling away in a stand of macrocarpa. Sadly, it's a sad poem but I hope you like it.
soldiers returning from WWI were given land mortgaged to the government to farm; a reward from the country for their services. But hard, cruel land as it turned out - too steep, rugged, forested and remote to ever make a living off. - See more at: http://allpoetry.com/contest/2550988-Poem-Prompt-101----The-Magpies-by-Denis-Glo#sthash.pHGoLhmd.dpuf
soldiers returning from WWI were given land mortgaged to the government to farm; a reward from the country for their services. But hard, cruel land as it turned out - too steep, rugged, forested and remote to ever make a living off. - See more at: http://allpoetry.com/contest/2550988-Poem-Prompt-101----The-Magpies-by-Denis-Glo#sthash.pHGoLhmd.dpuf
soldiers returning from WWI were given land mortgaged to the government to farm; a reward from the country for their services. But hard, cruel land as it turned out - too steep, rugged, forested and remote to ever make a living off. - See more at: http://allpoetry.com/contest/2550988-Poem-Prompt-101----The-Magpies-by-Denis-Glo#sthash.pHGoLhmd.dpuf